Agency Portal
A portal has many different masters and influencers that, as a user experience professional, I successfully balanced through the redesign of the Agency portal, the main point of entry for Insurance Sales Agents.
To accomplish this, I facilitated sessions with key performing Agents and the business stakeholders responsible for maintaining, updating and promoting sales initiatives.
SalesForce Integration
The businesses have evolved as have implementation strategy, as more groups embrace the concept of Software as a Service (SAS). This requires user experience professionals to think differently about how data is combined and connected.
The SalesForce portal combines many areas within the company in a single Sales Central.
Employee Onboarding
Technological debt forces processes and systems to interact and react in pre-determined ways.
As one of the oldest interconnected systems, the onboarding process has many moving parts that appear simple, but is actually are complicated as the process touches many parts of the organization.
Skill Vignettes
The examples below showcase focused skill areas and processes.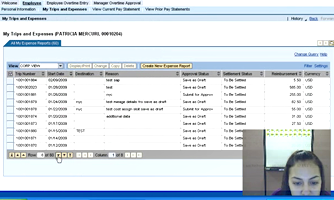 Usability Testing
Test definition, testing script preparation, usability test facilitation of one-on-one sessions, research and analysis.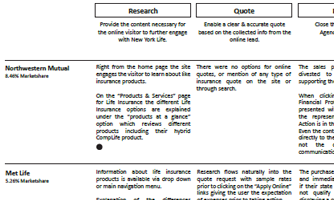 Journey Mapping
Research, competitive analysis and crafting of presentation documents.
Paper Prototyping
Development of interactive paper-based testing, facilitation and analysis.
Wireframing
Information architecture development, design and Prototype Development using common tools.
Heuristic Evaluation
Masters level experience in evaluation, document generation and presentions to B/C level executive sponsors.
Facilitation
Session facilitation of business process, design thinking and requirement definition.